The OCNA invites Independent Publishers to join us for the return of our annual Independent Publisher's Retreat on Friday November 5th and Saturday November 6th at the beautiful Hockley Valley Resort near Orangeville, Ontario.
This is a great opportunity to network with your peers, share experiences and learn about issues and resources that might impact your business.
Sessions will take place both Friday afternoon and Saturday morning. Friday evening will include dinner and socializing, with the Retreat finishing up Saturday after lunch.
We have a full, fun agenda that includes:
Tom Silvestri, Executive Director, The Relevance Project and veteran publisher will speak on the Relevance Project – a project formed by members of Newspapers Association Managers Inc to strengthen the industry's unique role as the provider of quality journalism and the keeper of public forums for thousands of communities across the continent. Tom has valuable research, insights and success stories to share. This session will be virtual.

Ontario Provincial Police (OPP) Commissioner, Thomas W.B. Carrique will join us for a discussion that will focus on understanding the communication process between our provincial police force and local publishers and creating effective solutions or plans to improve the exchange of information. Also what the future may look like, and how digital communication tools (like scanners) may impact our newsrooms' ability to learn of local events.

Kevin Donovan, Chief Investigative Reporter, Toronto Star & Randy Richmond, Journalist, London Free Press, both award winning investigative reporters, will give us their unique insider perspectives on how to identify and access the information you need.
Paul Deegan, CEO & President, News Media Canada will provide updates on national association activities, including federal funding programs, recycling, Google/Facebook, events and other issues
​OCNA and Ad*Reach Updates.
And as always – Your success stories and round table discussions.

Friday, November 5th
1:00PM - Sessions
5:30PM – Dinner
Saturday, November 6th
8:00AM - Breakfast
9:00AM - Sessions
12:30PM - Lunch
Registration fee includes Friday overnight accommodations, sessions and dinner, along with Saturday breakfast, sessions and lunch.
Please note that all provincial Covid protocols will be followed:
All attendees will be required to show their vaccine passport and photo id to attend.
Physical distancing and masks will be required as per provincial protocols.
Should the Retreat be cancelled due to elevated Covid protocols, the retreat will be held virtually, at no cost to attendees. Retreat registrants will receive a full refund.
A big thank you goes out to our sponsors McLaren Press Graphics and Hockley Valley Brewing Company!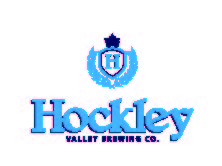 With all provincial Covid protocols being enforced, including physical distancing, there is a limit of 40 attendees, so register early!!
Register by Friday October 15th, 2020.
Single Occupancy $330.00
Double Occupancy $500.00
Additional room Thursday night (Bed & Breakfast rate) – $225.00
(The hotel is currently sold out for Saturday night. The resort will contact OCNA should more rooms become available. Please email Karen at k.shardlow@ocna.org if you would like to be put on a waitlist for a Saturday night room)
All prices subject to HST.
Note: Additional room nights are based on availability at the resort and cannot be guaranteed. If unavailable upon booking, credit will be issued.
To purchase tickets, click on the appropriate button below (member or non-member). You will be taken to a registration page. Use the toggles or type in each text box the quantity desired. Once finished filling out the form, select 'Add to Cart' and then 'Checkout' for payment options.