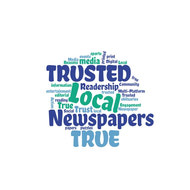 FREE Webinar Highlighting New 2018 Research
Local Newspapers: Trusted and True
Register now for one of News Media Canada's free webinars highlighting results from new 2018 research.
Join News Media Canada for a webinar highlighting the power of community newspapers with new 2018 research. Local Newspapers: Trusted and True explores trust in advertising formats (printed and digital), usage of social media and ad blocking as well as readership of ads in key revenue categories. This new study surveyed more than 2,400 Canadians across the country in January 2018 with funding from the Department of Canadian Heritage.
With the imminent release of this new research, News Media Canada would like to share the powerful results with you. This is an opportunity for you to learn about how the study was conducted, what the results mean and how to make the most of the data for sales purposes.
Register for one of three webinars being held next week featuring Kelly Levson, Director of Marketing and Research at News Media Canada. To sign up, click on the link of your preferred date below:
If you have any questions, please e-mail Kelly Levson at klevson@newsmediacanada.ca.