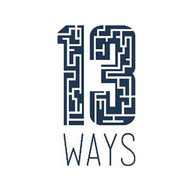 Introducing Columns by 13 Ways!
Columns is a platform developed to provide syndicated content to rural community newspapers. Two columnists, Doug Griffiths and Preston Pouteux, write weekly articles that are relevant to ALL rural communities.
This platform has been created due to frequent requests from newspapers all over the country to run articles related to the book written by our founder, Doug Griffiths. His book, 13 Ways To Kill Your Community is a national bestseller and became popular because it takes an honest, tongue in cheek approach to talking about matters that are important to Rural communities. He also speaks nationally at conferences and community events – inspiring rural communities and their leaders to change their attitudes and approach to community and economic development.
The Columists:
YOUR TOWN is based on the national best-selling book, 13 Ways to Kill Your Community, by Doug Griffiths, MBA. The original 13 columns appear in hundreds of newspapers, which inspired the book, and now the book has inspired the weekly column about ongoing community issues. Each week's column explores strategies that can be employed to make communities more successful or identifies pitfalls that cause them to fail. Changing attitudes is critical to changing fortunes. Through 20 years of working on community building, Griffiths has always asserted that building stronger communities is the most important ingredient to building stronger families and a stronger nation. The content will drive healthy and constructive debate in your community. Much like the book, communities will see themselves in the stories and that will push them to discuss the present situation of the community, and what it wants to be in the future.
INTO THE NEIGHBOURHOOD is a weekly column written by Dr. Preston Pouteaux, a neighbourhood enthusiast, author, beekeeper, and pastor. The column has been printed over one million times in local newspapers and since 2015 has become a welcome addition for editors looking for thoughtful, timely, and hopeful content. Into the Neighbourhood explores themes of neighbourhood and faith in a way that encourages us to bring out the best in others and reminds us that everyone matters. Written in an approachable and personal style, Into the Neighbourhood tells stories, inspires action, surprises, and encourages us to never give up as we work to find meaning and joy in the communities we call home. Created to be read from our front porch, readers of Pouteaux's column describe it as a welcome weekly reflection with a fresh tone that sparks new conversations and connections.
For more information about Columns, please visit the website at https://columns.13ways.ca/
Check out the blog section for a preview of the columns available by Doug and Preston. In addition to weekly contributions, there are approximately 40 of Doug's columns and 20 of Preston's columns available to clients. Choose the columns most relevant to you and your community.

For more information and pricing options, please contact:
Wanda Wagner
13 Ways!
587-543-0711