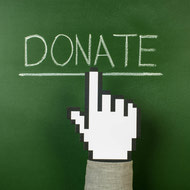 Please visit our new donation portal at www.ocnf.org.
Interested donors can enter the site, select the newspaper that they want to support from a drop down menu, and the amount they wish to donate. Payment can be made by PayPal, credit card or cheque. Tax receipts will be issued for the full amount, automatically.

The OCNF will then send a cheque to the newspaper for the full donation amount, less financial services fees. The OCNF will not take any fees: currently, we intend to collect and process donations at no charge.
Note: It is the newspaper's role to encourage readers to donate, and to direct them to the OCNF website. We also ask that you reference and support the OCNF as well.

This opportunity is open to all members of the OCNA, and is entirely optional.

If you would like to participate, please send the following to c.medwell@ocna.org.
Publication
Contact Name
Email
Phone
Street Name and Number
Unit #
Why Donate to Ontario Community Newspapers?
(Ontario) Community newspapers are an essential service. For communities across the province, local journalism plays a critical role in providing local information and insights, government oversight, news, event and resource listings, community activities and local advertising.. Research proves that readers trust and value their local newspaper, and depend on it for local news and information. Studies indicate that local government spending is more efficient in communities with an active local newspaper.
As a result of the COVID-19 pandemic, community newspapers are suffering from a dramatic decline in revenues from local advertising - the bulk of income for most for community newspapers – as local businesses are themselves either closed or overwhelmed.
At the same time, community newspapers are more important than ever. Communities and readers everywhere want and need local information during the COVID-19 crisis. People are anxious for news about their communities, their friends and neighbours, local businesses and most importantly, local resources.
Many people want to help support their community newspapers, but they don't know how. Now they can. Whatever the amount, people can now pitch in to help their local paper, easily.
About the Ontario Community Newspapers Foundation
Founded in 1986 by board members of the Ontario Community Newspapers Association, the Ontario Community Newspapers Foundation was launched to help support local journalism, journalism education, and the "betterment of community newspapers". Traditionally, OCNF funds have been distributed in small amounts based on individual requests, including those for historical projects and journalism internships.

We are now refocusing the OCNF to facilitate the distribution of charitable, tax-deductible donations to Ontario's community newspapers. Participating OCNA publishers will communicate their request and rationale for donations directly to their readers. Donations are then made directly to the OCNF, who will pay the full amount donated (less financial supplier fees) to the identified newspaper, and issue a tax receipt to the donor.