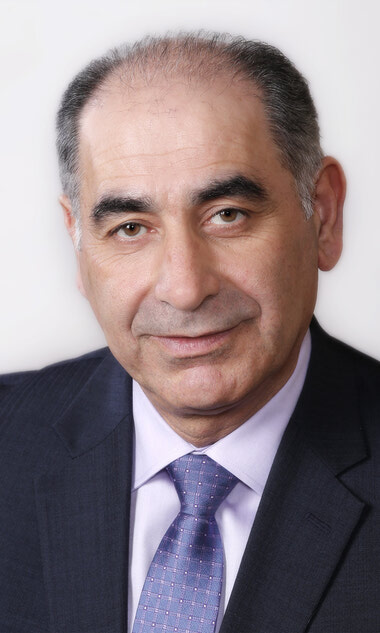 Abbas Homayed
Former Publisher, Sudbury Northern Life; Publisher, Sudbury.com
Abbas Homayed came to Canada in 1986 with little money and little English. The community where he has made his home now is a true testament to his hard work, civic leadership and the will to make a difference.
When his career with IBM in Toronto ended in layoffs in 1990, he returned to Sudbury and in 1991 began driving a truck delivering the Northern Life newspaper. Soon after, he managed the circulation and distribution departments and only a few years later, he was the publisher of the newspaper. He then became vice president of its parent company, Laurentian Publishing.
As publisher of more than a dozen newspapers, magazines and journals, Homayed's keen business sense and philanthropic ideals help to bridge businesses and non-profit. In both his personal and professional life, he shows his commitment to improving the social conditions of his community.
By harnessing the power of print and digital media as a voice for change, Homayed helped create several transformative ventures including: Acts of Kindness, a platform designed to encourage community partnerships and showcase the spirit of goodwill; crowdfunding campaigns raising thousands of dollars to support the services of the Red Cross in Fort McMurray and other communities in crisis; fundraisers to facilitate the sponsorship and resettlement of Syrian refugees; hosting guest speakers like Lieutenant-General (ret) The Honourable Roméo A. Dallaire to create an understanding of the tragic and complex reasons refugees are forced to flee their countries.
Homayed has created mentorship and scholarship opportunities for youth, as well as several award recognition programs to honor excellence in business, women of influence, outstanding young professionals and community advancement. His Community Builder Awards of Excellence program and publication received a coveted national award for Outstanding Community Service.
Further, Homayed has spearheaded numerous fundraising initiatives that have generated millions of dollars for community causes. He led record breaking campaigns on the United Way board, raising more than $8 million.
A role model and goodwill ambassador who embodies the values and attributes of a true community leader, Homayed frequently makes community presentations, inspiring others to live a life of service. He is a Paul Harris Fellow and a recipient of the Queen's Golden Jubilee Medal.
Respected for his innovative and resourceful approach to rapid change in the publishing industry,
Homayed served on the OCNA board for 15 years, two of those spent as president. In 2014 he became the president of the CCNA. He was part of the team that worked with associations across the country to unify and advocate for their interests to governments, regulators, and the general public. His newspaper and community efforts earned him the esteemed Gold Quill Award.
A visionary in the evolution of the publishing industry and a leader in the art of collaboration, Abbas Homayed models for others the hallmarks of a true community builder.
The OCNA Hall of Fame Award recognizes and celebrates individuals who have made exemplary contributions to Ontario's community newspapers. Inductees are respected community news professionals who have remained passionate about the industry throughout challenges, opportunities, and changes. They are leaders who have helped community newspapers adapt and grow.