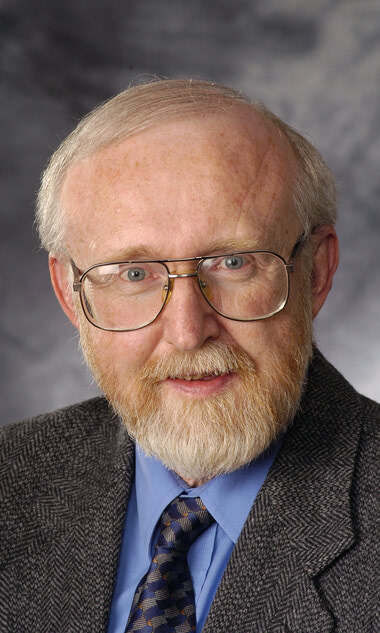 Keith Roulston
Retired Publisher, Blyth/Brussels Citizen
Keith Roulston grew up during a time when neighbours came together to undertake tasks that were too big to accomplish alone. The lesson that community action can help the individual achieve his or her goals has been a guiding principle in his life ever since.
A graduate of Ryerson University's journalism program in 1969, writing is certainly Keith's forte, whether it be in news articles, tourism, agriculture or plays. His career has been grounded in Southwestern Ontario where he served as editor of the Clinton News-Record in 1970 before purchasing the Blyth Standard in 1971, which he later sold in 1977. He continued his newspaper career as editor and publisher of The Village Squire and the Rural Voice. In 1985, he founded The Citizen in Blyth and Brussels when dozens of residents bought shares in the region's only community-owned newspaper. Still growing strong, The Citizen and its sister publications The Rural Voice, a monthly farming magazine going to 13,000 farm homes in southwestern Ontario and Stops Along the Way Visitors' Guide to Huron County, are the only publications owned within the county. The paper has won dozens of provincial and national awards over a 35-year period.
Roulston was involved in the creation of the Blyth Festival in 1975, with community fundraising helping finance the fledgling project. It has become one of Canada's most important professional theatres. A number of his plays have been performed there over the years.
He has been very active in his community not only with the Blyth Festival, but also with the Board of Trade, as past president of the Huron County Historical Society, and as a director with Community Futures Huron. He served as an OCNA director from 2003 to 2009 and was honoured with a Silver Quill for 25 years of service in the community newspaper industry in 2013. Although officially "retired", he continues to write editorials and columns for his community's newspapers today.
The OCNA Hall of Fame Award recognizes and celebrates individuals who have made exemplary contributions to Ontario's community newspapers. Inductees are respected community news professionals who have remained passionate about the industry throughout challenges, opportunities, and changes. They are leaders who have helped community newspapers adapt and grow.