The OCNA invites Independent Publishers to join us for our annual Independent Publisher's Retreat on Friday November 1st and Saturday November 2nd. We return to the beautiful JW Marriott The Rosseau Muskoka Resort.
This is a great opportunity to network with peers, share experiences and learn about issues and resources that might impact your business.
Sessions are scheduled to take place both Friday afternoon and Saturday morning. Friday evening will include dinner and socializing. The retreat will finish up Saturday with lunch at noon.
We have a full, fun agenda that includes:
a panel discussion on circulation, monetization and growth, both print and digital
Journalism & Trauma: Jeffrey Dvorkin, Lecturer and Program Director, Journalism at the University of Toronto (Scarborough) explores how to cope with traumatic stories, and how to help manage your staff members too.
Journalism Funding Update: John Hinds, CEO, News Media Canada with updates on the new Federal Funding.
​Ad*Reach Sales Insights: how media agencies plan and purchase media and some ideas to apply to your local sales strategies
OCNA Updates, including progress of the Digital Network, and the introduction of our proposed new Benchmarking Study
And as always – Your success stories and round table discussions.
Friday, November 1st
1:00PM - Sessions
5:30PM – Dinner
Saturday, November 2nd
8:00AM - Breakfast
9:00AM - Sessions
12:00PM - Lunch
Registration fees include Friday overnight accommodations, sessions and dinner, along with Saturday breakfast, sessions and lunch.
A big thank you goes out to our sponsors McLaren Press Graphics and Hockley Valley Brewing Company!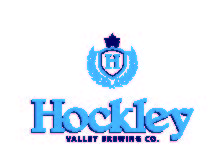 Register by Friday October 4th, 2019.
Single Occupancy $330.00
Double Occupancy $500.00
Upgrade to waterview room $70.00 per night
Upgrade to one bedroom suite no view $140.00 per night
Upgrade to one bedroom suite waterview $280.00 per night
Additional room Saturday night – no view (room only) $175.00
Upgrades for additional nights are available as noted above.
All prices subject to HST.
Note: room upgrades are based on availability at the resort and cannot be guaranteed. If unavailable upon booking, credit will be issued.
Once finished filling out the form, select 'Add to Cart' and then 'Checkout' for payment options.
Must be an employee of an Active or Associate Member Newspaper of OCNA.